Main content starts here, tab to start navigating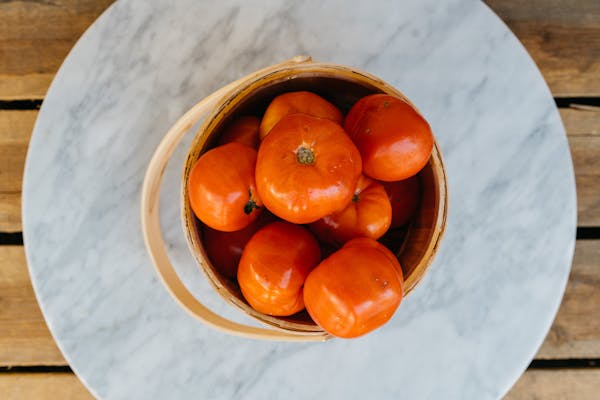 Tomato & Basil Salad
INGREDIENTS
1 small shallot, thinly sliced
2 tablespoons aged balsamic vinegar
4 medium heirloom tomatoes, cut into wedges
3 tablespoons extra virgin olive oil
1/2 teaspoon fleur de sel
1/4 teaspoon freshly ground pepper
2 tablespoons thinly sliced fresh basil leaves


INSTRUCTIONS
Place the sliced shallots in a small ramekin and cover with your favorite aged balsamic for at least 15 minutes to mellow their bite.
Plate the sliced tomatoes with the marinated shallots and vinegar, a splash of olive oil, a sprinkle of fleur de sel, a few grinds of freshly ground black pepper, and basil chiffonade.


That's it! Make this delicious salad now!!